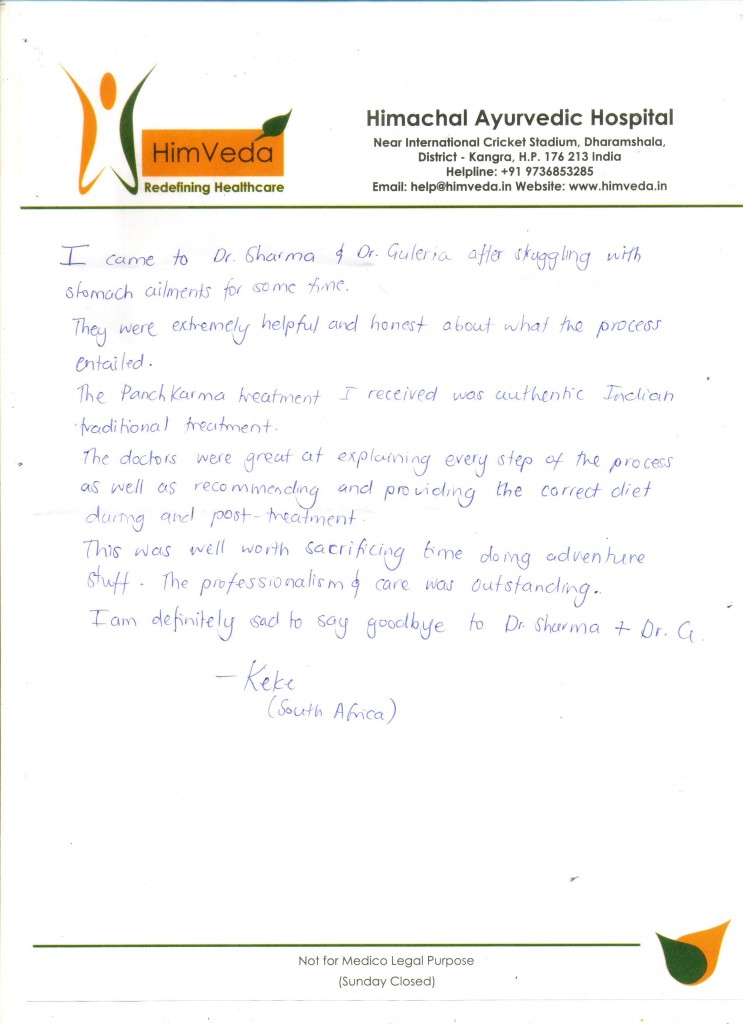 I came to Dr. Sharma & Dr. Guleria after struggling with stomach ailments for some time.
They were extremely helpful and honest about what the process entailed.
The Panchkarma treatment I received was authentic Indian traditional treatment.
The doctors were great at explaining every step of the process as well as recommending and providing the correct diet during and post treatment.
This was well worth sacrificing time doing adventure stuff. The professionalism and care was outstanding.
I am definitely sad to say goodbye to Dr. Sharma and Dr. Guleria.
Keke
1724 Roodekrans, Johanesburg
South Africa